Regular price
$27.00 USD
Sale price
$22.77 USD
Unit price
per
Sale
Sold out
Scent Profile: Woodsy - Cedarwood - Velvety Dry - Sandalwood - Amber
Strength: Eau de Parfum
Sizes: 1.7oz/50ml : 3.4oz/100ml : 3ml Sample
Ingredients: Denatured Alcohol, Fragrance (Iso E Super)
Iso E Super is the Swiss army of fragrances for men. You can wear it anywhere any time and any situation, because it's an enhancer. It will enhance any cologne you are wearing or if you choose to wear it alone like I do, it works magic with your skin chemistry. 
***If you like Molecule 01, then you will love our version. ***
What is Iso E Super? 
A single molecule note used in the perfume world to create some of the best colognes in the world. It's a 

molecule that hovers close to the skin to create an indefinable aura round the wearer. It is characterized by a woodsy cedarwood note with a velvety dry amber sensation.
To the wearer, it seems to vanish and then re-appear through out the day. This is due to the way it bonds with receptors in the olfactory system (Nose & Sense of Smell). 
This fragrance behaves more like a pheromone then a cologne. It reacts to body temperature and bonds with your natural pheromones to create a scent that is uniquely you. 
Is Iso E Super for me check list?
✔️ I'm not a fragrance person: Iso E Super is not really a fragrance, it is a enhancer.

✔️ I work indoors: Iso E Super is subtle and inoffensive, you can wear it anywhere.

✔️ I don't like smelling like cologne: You won't. Iso E Super bonds with your skin chemistry and creates a scent that's uniquely you.

✔️ I already have plenty of cologne: You can wear it with every cologne you have to enhance the performance and scent.

✔️I don't really know if I'll like it: We offer a 5ml sample for you test and fall in love with.
You can wear Iso E Super as a standalone fragrance or wear it to enhance and add complexity and give better projection to your favorite cologne or solid cologne. It also helps to extent the performance of your cologne or solid cologne.
**Iso E Super is subtle and may not be detected by the wearer, but rest assure others will notice. If you HAVE NOT ever used this molecule before, we suggest you research it to see if it's something you might be interested in because it's not like a traditional cologne/perfume. Or you should purchase a 3ml sample first.  It is an incredibly unique molecule in how it behaves and how it is detected**
Directions: 
Clean & Dry your skin.

Moisturize your skin. (Important step for longevity/performance of cologne) 
Apply 3-10 sprays* to your pulse points or where you generate heat (Neck, Inside elbow, Chest, Top of Head), you can also apply to clothing but not required. 
* Adjust sprays based on your personal preference. *
Share
View full details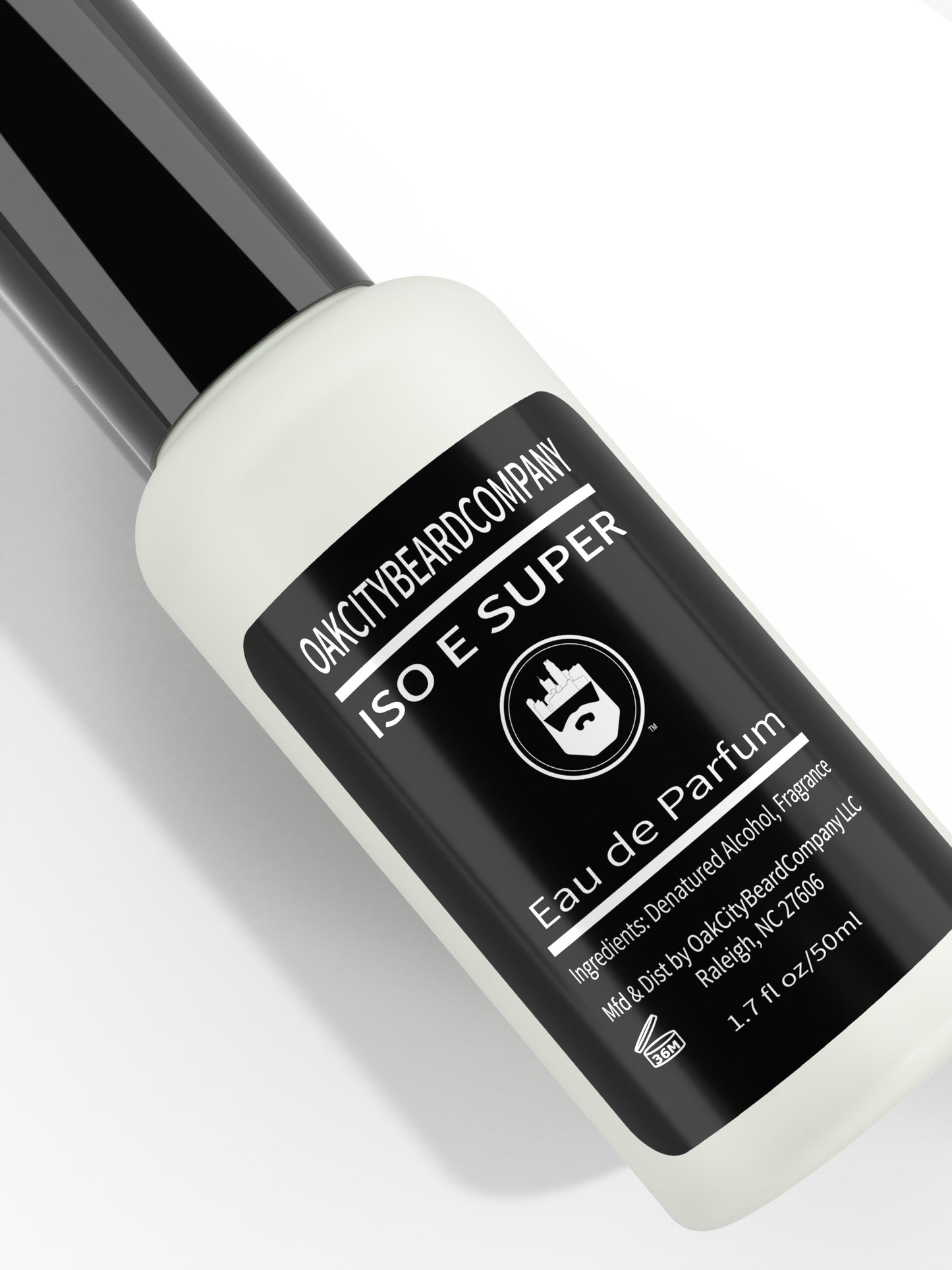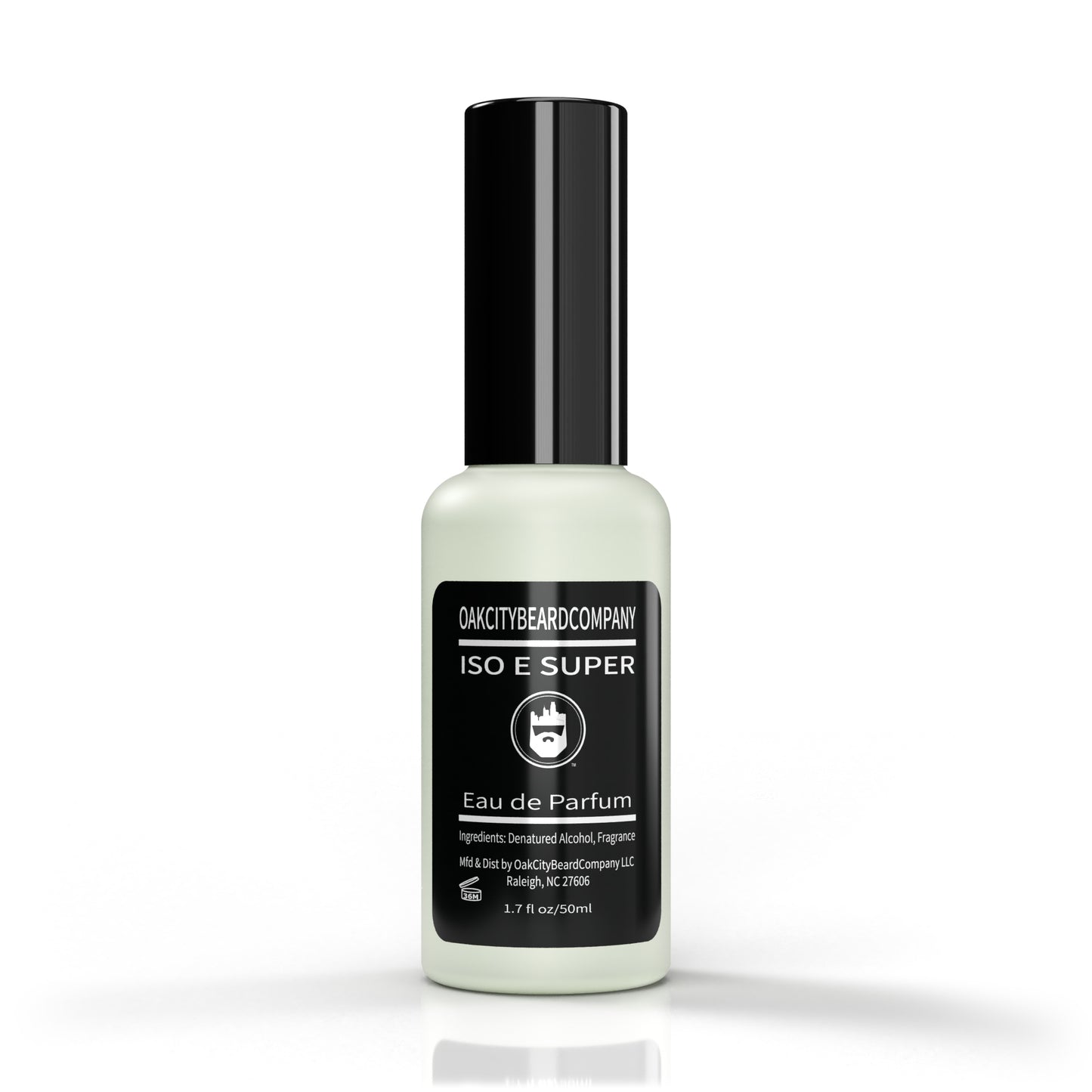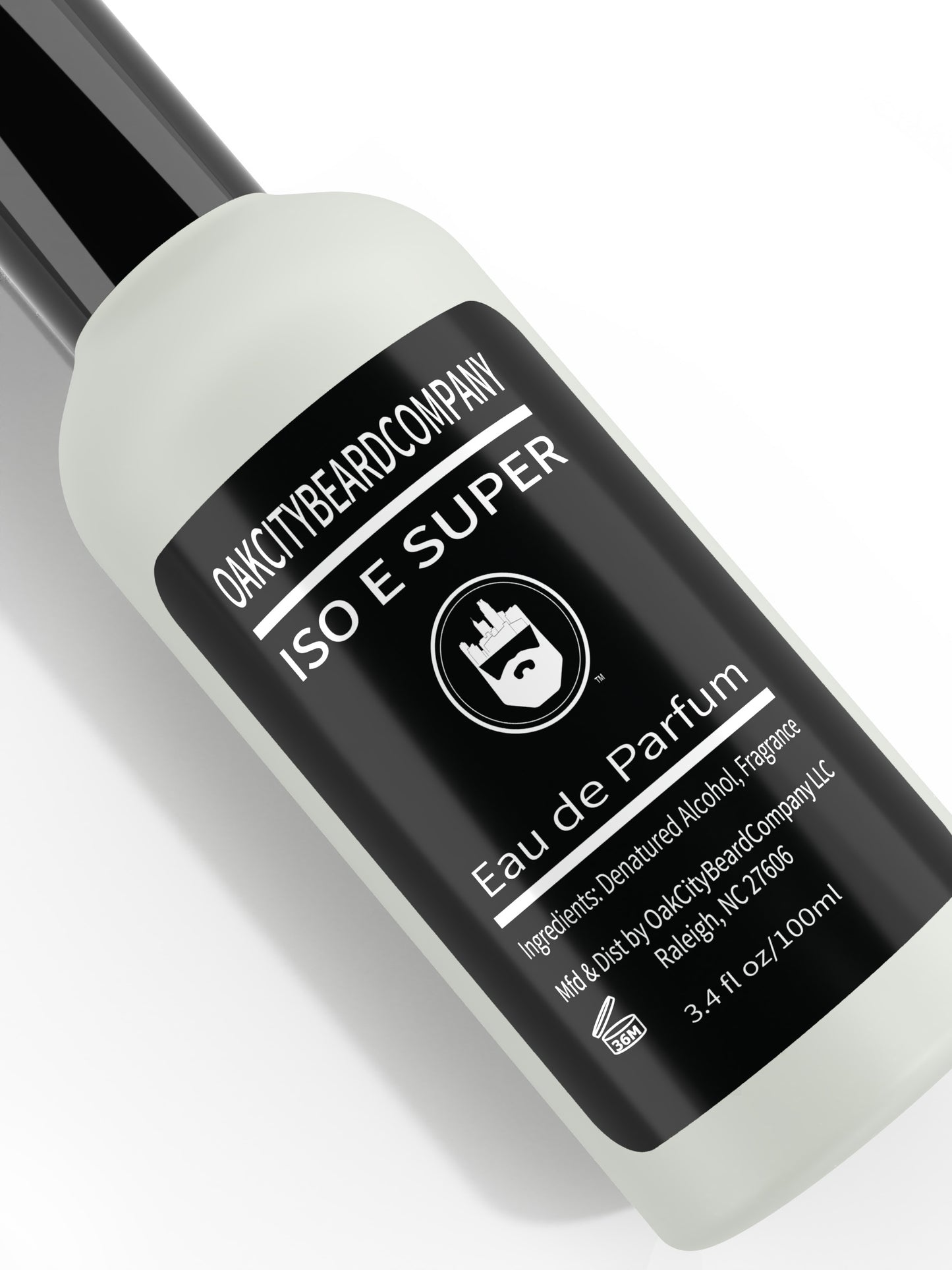 Iso E Super (Cologne) Eau de Parfum by Oak City Beard Company
Great
Fast service, great quality and price
ISO E Super Cologne
I am very satisfied with cologne. I use it by itself and I use it to layer with my other colognes. Works very well in the warm climate I live in, West Texas. Also, thank you very much for the sample of your other cologne, Boost. I will be purchasing a bottle of Boost in the near future.
Just get it
Honestly i have plenty of colognes and i wanted something different. I had noticed that most colognes were super strong. So i decided to try this and see what all the hype was about. So i did its like it bonds to your skin. My new favorite.
Great Purchase
I work outdoors and its extremely hot were im at so i dont like wearing heavy scents to be in the heat. But this right here!!! I wear it every day. Out of my collection this is my go to every day.
Let customers speak for us